The Many Methods of Collecting Cards. Which Do You Prefer?
By
What is the best way to collect cards now? That may sound like a silly question but there's a totally different answer today than 25 years ago.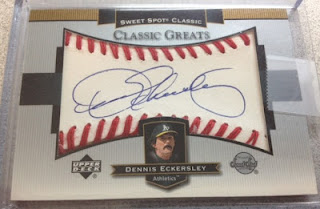 A Dennis Eckersley Sweet Spot Classic embodies the timeline of trading cards: An old legned restored and modernized.
The first option you have for collecting is the box break/pack opening. This is always my first option because I'm a fan of "the thrill of the hunt". Nothing beats opening a pack of cards and revealing what is inside. The promising pictures on the outside of the box acts as a tease. Not always will you pull a featured card, but it does happen. The best place to purchase these is a local card shop, large retail chain, or online from thousands of different places. Even places like Upperdeck.com sell directly to the customer.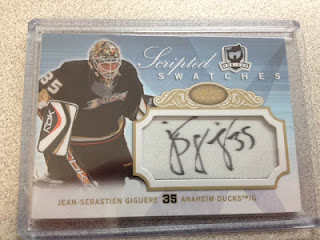 Boxes and Packs on trading cards will generally have cards of current athletes, making its future potential value huge.
A similar option to the Hobby shop is a card show. Card shows are getting harder to find but they still exist. Dealers come from all over to buy, sell, and trade. A lot of times you can find items from all over the country. Lots of times you can bargain with collectors to save them the "hassle" of packing it back up.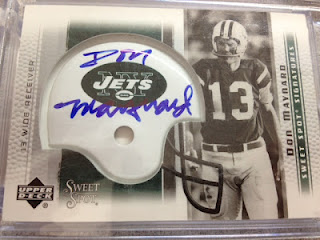 Card Shows draw some of the most enthusiastic traders in the country. With Passionate traders come legendary cards. 
The most popular option is one of discount card seekers. EBay has totally changed the face of the collectible world. It has helped lower the value of many items due to the fact they are so much easier to find. A friend of mine has a 1990s Nolan Ryan card autograph that is numbered to 2000. Back in the early 90′s this card was in the $400-500 range. Now, due to Nolan signing everything placed in front of him and the wonderful world of eBay, you can purchase the same card for $50-100. There is also a convenience factor in which one can purchase cards from the seat of their couch.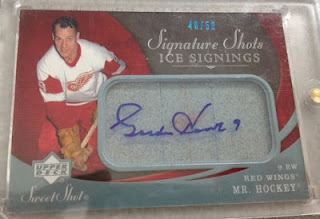 An instant classic such as Gordie Howe can be found for a great price on a website such as eBay.
If you are into trading, one of the best sites on the web would be Clouts and Chara. The site allows users to post items for trade, tell people what you are looking for, and also see the details of a trade. There are postings to see what people are trading to keep up with the latest values and trends. It's a great way ask, listen, and be active in the trading card community.
The last suggestion is one that is almost as old as the hobby itself: trading with friends. I have around 10 friends who all collect and trade differentcollectables, teams, and players. Each friend is into something different, a netwrok of trading relationships is created, bound with the common interest of improving each person's trading card inventory.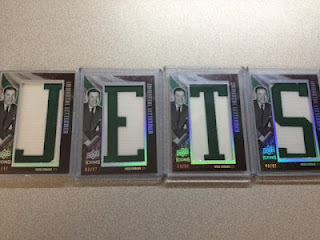 Exploring all options of card collecting makes collecting a series of cards much easier.
These obviously aren't the only options there are to getting cards but they are some of my favorites. I hope they bring you as much success as they have for me.
Kerry Outen is a sports hobbyist from Atlanta, Georgia who recently began a blog titled Pucks, Sticks, and Pigskins. An active member of the Upper Deck Volunteer Alliance, Kerry can be reached at kerryouten@yahoo.com. Please as you read if you have any ideas you would like to discuss feel free to comment below.
Leave a Comment