Brag Photo: Upper Deck Authenticated's New 'Iron' Mike Tyson Memorabilia Packs a Punch!
By
When Upper Deck shared the company had reached a deal with legendary boxer Mike Tyson, fans were excited to see what the leader in sports memorabilia would come up with. And after fans got a first-look as Mike Tyson shared a couple images with his 2.3 million followers on Twitter, they shared their interest in these items directly with the champ. Here are just some of their comments:
@LL_Flight_M: i want these
@MikeViso: we need these!
@rivera939: wow Explosive man
@bobwick30: I'd take a Mike Tyson punch 4 that card!?
@T_Rhea1: Let me get a signed one Iron Mike! Please
@CruzTheSequel: I need a mike tyson autograph.
@Eyles007: awesome! Where can i get one?
@biglennys: it's about time.
Some of his 250,000 fans on Instagram had this to say:
swashpower: Wow this is awesome

Amazin throwback Mike!
puffpuffsmash: My God !!!
rocheme: The real greatest of all-time!!!!!!!!! Hands down!
astro_lancelot: Best Boxer of All Time!
Impdestiny: I hope they distribute in Brooklyn. I'll definitely collect.
unclecreepy: One of the coolest things I have ever seen
Upper Deck's Athlete Relations Team had a great signing session with "Iron" Mike on Monday, July 2 in Las Vegas,Nevada where he signed a variety of Upper Deck Authenticated memorabilia and some new trading cards as well. Take a look at some of the awesome photos from the private signing session!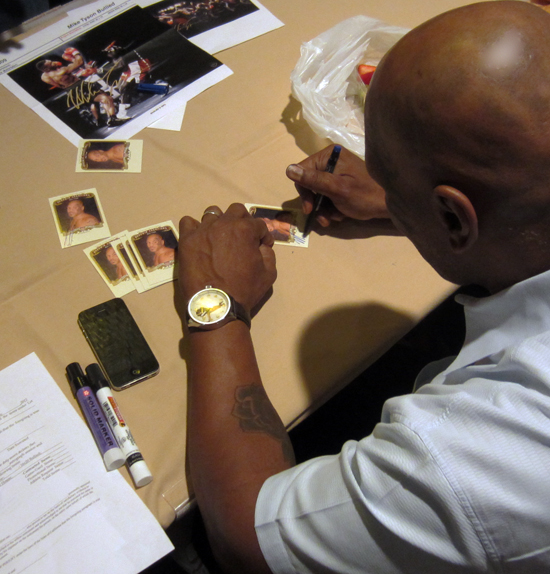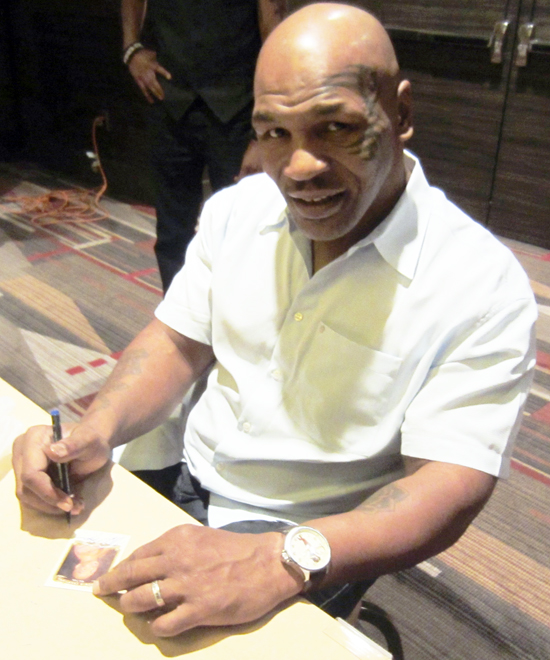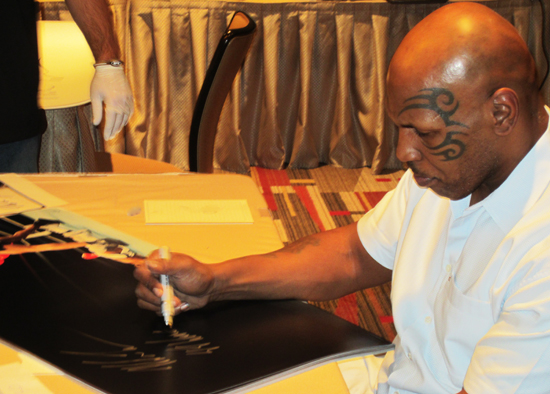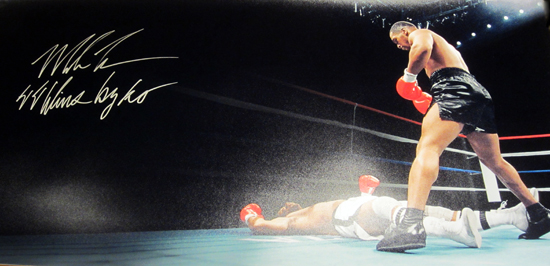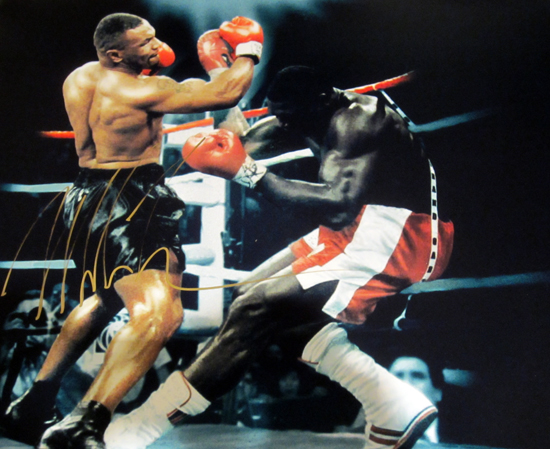 Fans can get their first chance to score a Mike Tyson autographed trading card from Upper Deck when 2012 Goodwin Champions hits stores in mid-August and again with 2012 All-Time Greats Sports Edition in October.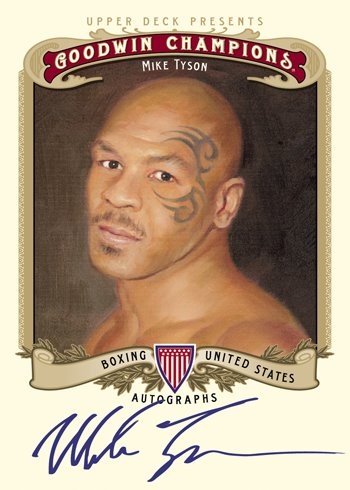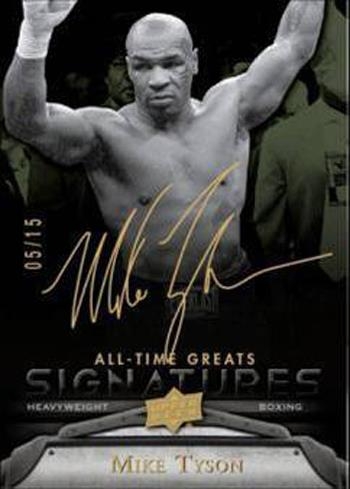 For boxing fanatics who would love to have an authentic signed Mike Tyson collectible on the wall of their office, home or mancave, the first pieces will begin rolling out on the Upper Deck Store in August. Framed pieces like "Tegata" and "The Show" will be available for sale in September.
Leave a Comment