One Collector has 'Assembled' an Impressive Collection of Marvel Avengers Trading Cards
By
From time to time we love to spotlight our valued collectors on the Upper Deck Blog to showcase their collections. It seems like every collector is different and we like to celebrate those differences here. One group that we don't talk nearly enough about are those who collect Upper Deck's entertainment line of trading cards like 'The Avengers Assemble' trading cards we recently released. They set has been extremely popular, much like the move, and is sold out with most retailers. That being said, one collector was able to put together an impressive master set of the cards. This is his story:
"My name is Stephane and I've been collecting cards since 1977. Although I'm getting a little older now, collecting helps me feel young at heart. I especially love to collect movie cards and with Upper Deck having the license for Marvel movie cards, I have collected most of those sets as I am a big fan of the Marvel universe. UD created the first movie card set of Hulk back in 2003, then Spider-Man 2 and Fantastic Four just to name a few. I have a complete master set of each of those. I am still searching for the Jack Kirby cut signature card from the Hulk set.
"When Iron Man 2 was scheduled to release back in 2010, I created some mock ups for the fun of it. I freelance in graphic design and Iron Man is my favorite comic character. Here's an example of one of the cards I created.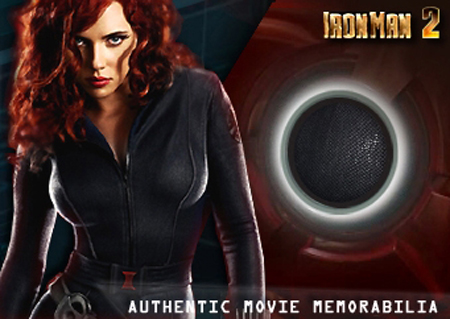 "As I've shared, I just love these sets so when Iron Man 2, Thor and Captain America came out, I did also a master set of each series as well. The task of completing these sets was not that easy, but it was thrilling to hunt down the missing cards to finish my sets.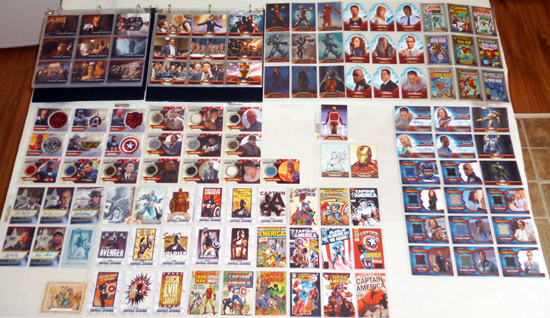 "When Upper Deck announced they would be producing 'The Avengers Assemble' card series, I had to have it. It's a very difficult set to put together with a lot of different chase elements. I am still trying to hunt my last two cards which are an Artist Proof (AP) sketch card and the last memorabilia card I need (AT-05 showing Captain America and Steve Rogers). One card showed on eBay, but I didn't notice it at first and I missed out. The hardest part about collecting is sometimes finding that last card. I purchased most of my cards from eBay since in Canada the product is still very limited and hard to find.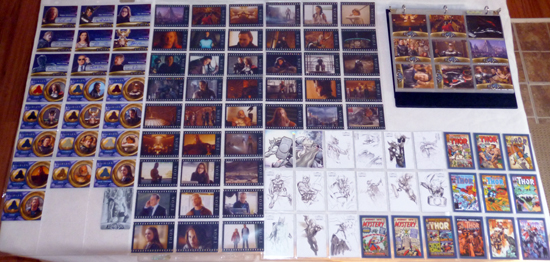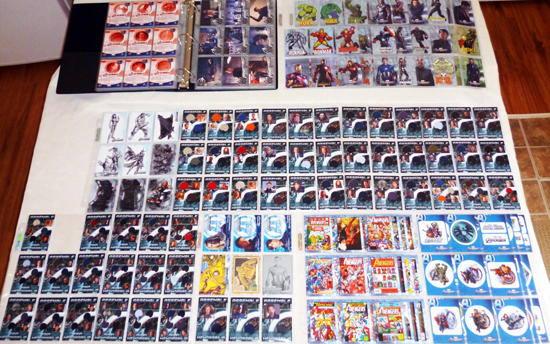 "I love this set especially for the design of the autograph cards and the inclusion of some bonus autographs from previous moves. This mast set requires collectors to find over 380 cards which has been a pretty daunting task. I am very proud to be one of the few people who has such a thorough collection of cards from one of the greatest super-hero movies of all-time. I hope there will be a sequel and if there is, I hope Upper Deck produces more of these cards to collect!"
Leave a Comment