Celebrities Converge on Staples Center to Cheer on the Los Angeles Kings in the Stanley Cup Final!
By
While I waited in line last night to pick up my tickets at the Staples Center for Game 3 of the Stanley Cup Final, I noticed that the guy in front of me looked a little familiar. When he turned around and left the window, I saw that it was Arsenio Hall, recent winner of Donald Trump's "Celebrity Apprentice." On my way to my seat I saw another familiar looking guy walking by, yep, that was L.L. Cool J. Indeed the stars were out to help cheer on the Los Angeles Kings.
After the game I ran into Ron Perlman who is an avid Kings fan and has starred in the hit television show "Sons of Anarchy" and the comic book movies "Hellboy" and "Hellboy II: The Golden Army." He took a moment to pose with me and our good friend Jonathan Quick.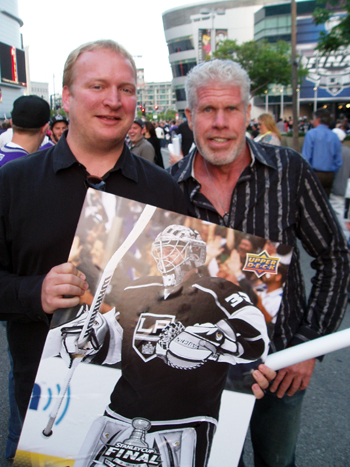 One of Upper Deck's Diamond Club members had a run in with a pretty big celebrity as well, maybe the greatest one of them all. That's right, he ran into Upper Deck exclusive spokesman Wayne Gretzky!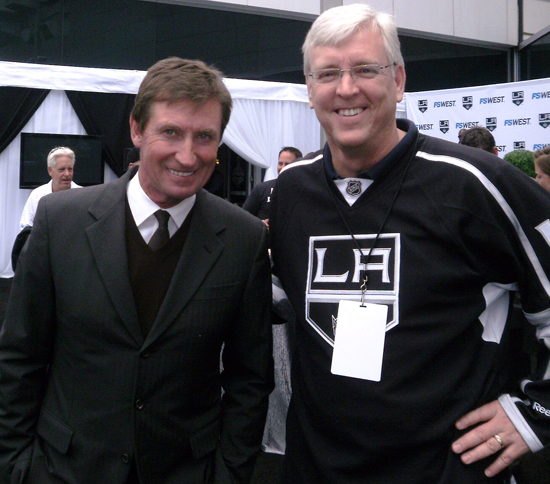 Check out some more stars who shined at the game last night!
Leave a Comment