How to Open a Trading Card Shop from a Shop Owner's Perspective – Part 1
By
Recently we shared our first post on how to open up a trading card shop with some great tips from our friends at Southern Hobby Supply. I found some of the responses to the post interesting where fans shared they didn't think opening a shop was a viable business opportunity. In the past it can be argued that it most certainly was not, but the industry has changed and manufacturers are doing more to not only support, but defend brick and mortar retailers.
I saw some responses from former shop owners who opened their shops only to close them down soon after. One reason this happened could be from a lack of education about what it takes to run a profitable trading card store. There is just not a lot of information out there about how to put together a business plan, get a loan, acquire inventory, hire staff, get insurance, etc. My hope is that by putting together a series of videos and stories about how to open a prosperous retail business in this industry, we can help provide the tools these business owners desperately need to have success.
So let's hear from some of these trading card shop owners who have established themselves as leaders in the industry and hear what they have to say!
We pulled Brad Krysko aside from Cloutsnchara. We asked him about how he got into the business and how he went from managing a collector website to becoming a partner in a trading card shop and well-regarded online collector community.
Next we spent some time with Sean Bennett who owns Pittsburgh Sportscards and Steel City Collectibles. Sean has taken his love for the hobby as a child and made it a thriving business. Listen to how he was able to do that.
What is this "program" that Upper Deck put into place that some of the shops are talking about? Well, here is some more information on the Certified Diamond Dealer program. And let's hear from Upper Deck's Director of Sales, Mike Phillips on more about it and some other tips on opening up a shop.
I personally have found that those who are serious about opening up a trading card shop will make sure they attend the Las Vegas Industry Trade Show. There you will get some great tips and tactics on how to be successful in this business while meeting great connections in the form of other hobby shop owners, suppliers, manufacturers and leagues who can help you with your business. There is still time to sign up if you haven't already so I encourage you to register now if you are really interested in getting into this business. Upper Deck will be producing some very special cards as a gift for Certified Diamond Dealers in attendance to thank them for their support. Here is a sneak peek at some of the cards in that set (we will show more this week in Part 2 of this segment):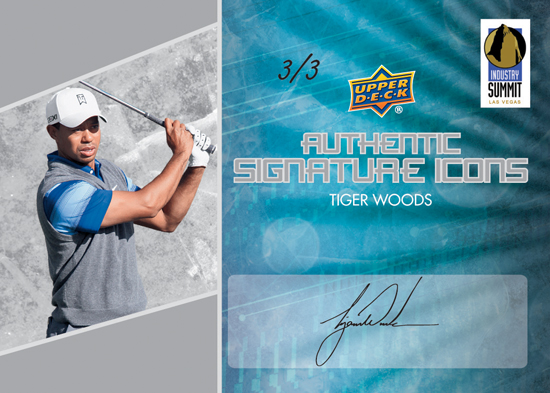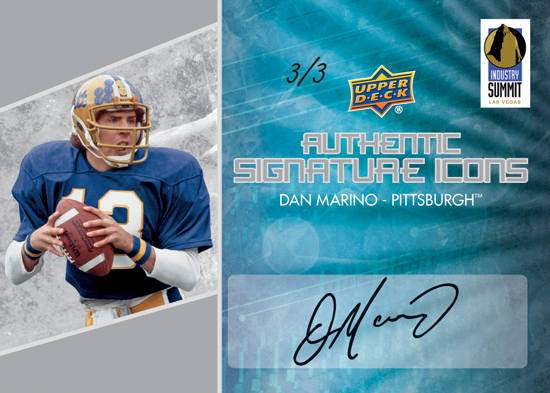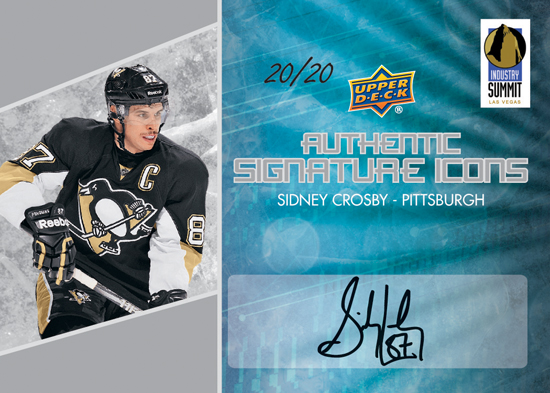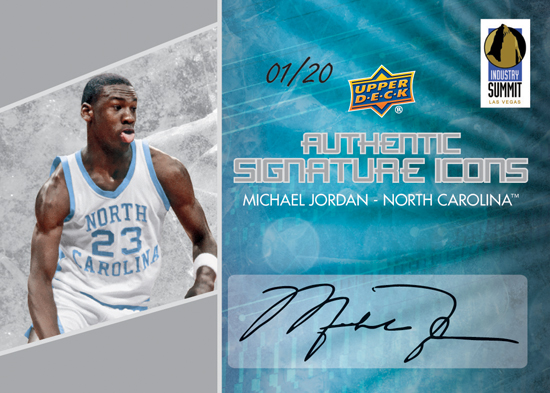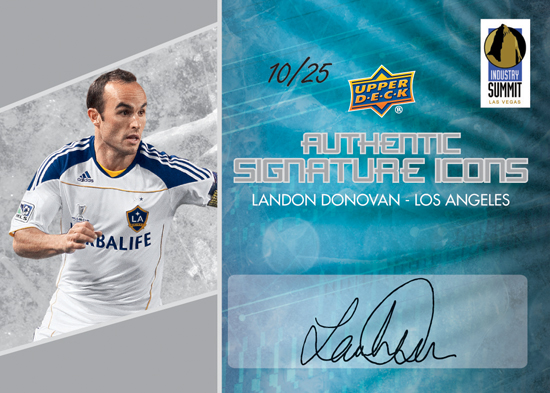 You may still be asking yourself, "Are there really customers out there that want a trading card store in my area?" Recently Upper Deck ran a promotion called National Hockey Card Day where collectors could visit participating Certified Diamond Dealers and get a free pack of Upper Deck NHL cards. Unfortunately not every collector had a shop in their area to visit to score this great giveaway. What does that mean? It means there are opportunities all over the United States and Canada to open a hobby shop and there are fans who would love to see that. Just listen to some of the comments from real collectors received on Upper Deck's Facebook page for National Hockey Card Day:
"I wish I had a hobby shop nearby. The closest one closed a few years ago after being in business for 23 years. It was a sad day and I never got the chance to say goodbye. We have no shops at all after the last one closed and the closest one now is many hours away. I wish there was a shop nearby and I would hope they were a Certified Diamond Dealer," Matt G.
"I live in Daytona Beach, just moved back as a matter of fact. I would love a Certified Diamond Dealer hobby shop in my area so I could stop buying my cards online. With all the sports going on in nearby (NASCAR, Daytona, Cubs, Orlando Magic, Jacksonville Jaguars) it just makes sense. If I had the capital, I'd open it myself. Maybe I should get in touch with Vince Carter and Jeff Blake since their both from here." Jay B.
"The card shop near my house is pretty bad, never really liked it. In a state where many people consider hockey to be an odd market and the team a "failure," I think it would be important to have a Certified Diamond Dealer here in Arizona interested in running promotions in their store like National Hockey Card Day. It would give hockey some exposure in an area where it is much needed." Joe S.
"I live in Dubois, PA, and we currently have no shops at all. I wish there was a Certified Diamond Dealer in my town because it would be a great way to introduce more kids to hockey. There is no way for folks in my area to take part in National Hockey Card Day. We got our nephews and our neice to love hockey by simply giving them packs of your hockey cards. Imagine how many kids you could influence if you could reach them. Thanks !" Matt C.
Look for more tips on how to open a trading card store right here on the Upper Deck Blog soon! And if you want to check out examples of trading card shops we work with, click here.
The information provided in this story is for assistance only and is not intended to be and must not be taken alone as the basis for an investment decision. Opening a trading card store, like any other business, presents certain risks for the business owner. Each reader of this information should make such investigations as it deems necessary to arrive at an independent evaluation of an investment.
Leave a Comment