Upper Deck Renews Hockey Card License
By
The good news is that Upper Deck just renewed its hockey card license with both the NHLPA and the NHL. It's a multi-year deal, so we'll continue to deliver red-hot cards for years to come. But this time around we'll be sharing the stage with Panini America, maker (for the most part) of collectible stickers. It'll be interesting to see what Panini brings to the table for the 2010-11 NHL season, but we realize this means taking the category to a whole new level. You see, we know all about hockey trading cards and even a thing or two about exclusives.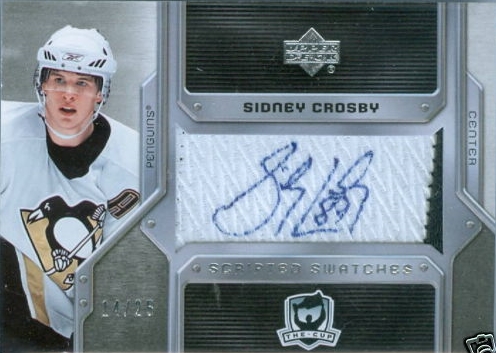 For the record, Upper Deck has been producing NHL-licensed hockey cards non-stop since the 1990-91 season, and since 2005 we've been the only NHL-licensed card manufacturer stocking store shelves across North America. Our time, money and resources spent building up the category and getting fans and collectors psyched to buy hockey cards has worked wonders. In fact, due to some of our grassroots campaigns to grow the hockey card market, the powers-that-be at the league offices figured it was time to open things up to allow for two hockey card manufacturers since the audience continues to grow.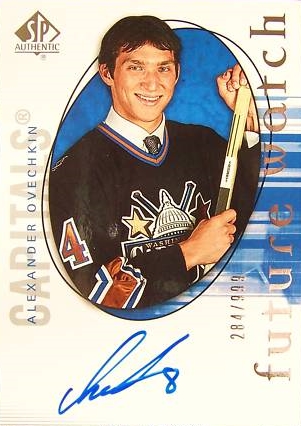 Now the question is: Will opening things up to include more than one licensed hockey card manufacturer be the best move for collectors? We'll all have to take a wait-and-see approach, but Upper Deck is comfortable with the arrangement. We know that we've been producing the best hockey cards the hobby has ever seen for the past 20 years and did a remarkable job as the league's exclusive provider for the past five. We've created "must-have" high-end trading cards, and we were blessed to have rookies like Sidney Crosby, Alexander Ovechkin, Jonathan Toews, Steven Stamkos and John Tavares enter the league under our exclusive agreement which only helped to convert more fans into hockey card collectors. Top-selling brands like The Cup, O-Pee-Chee Premier and Champ's, along with SP Authentic, SPx and Black Diamond have established Upper Deck as the leader in hockey cards. The sport is faster, sleeker and more popular than ever before. And once again, Upper Deck will be there to chronicle the best of the best and provide collectors with optimal choices when it comes to their favorite teams and stars.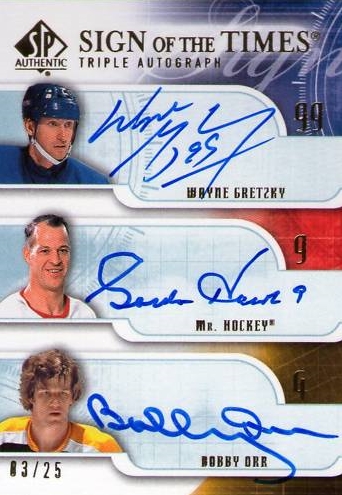 Besides producing the best trading cards, we've done a lot to build the category in general. Hobby shops across North America have been thriving with their hockey cards sales as we've continually produced sought-after rookie cards, as well as high-end (and super scarce) autographed game-used memorabilia cards. But it's been some of our marketing campaigns that have really catapulted enthusiasm around the globe. Our "Biography of a Season" program, where collectors can get one FREE card every week of a standout player with any $5 pack purchase, keeps fans coming back for more. Our "Hockey Card Heaven" initiative, where we rewarded two card shops in Canada with a player appearance based on their own efforts to market hockey cards, had shop owners focused on initiatives to improve their businesses. And our "National Hockey Card Day" campaign in Canada continues to attract thousands of new collectors to the category by awarding FREE packs of hockey cards to fans who visit retailers.
Are we nervous about the competition? Not in the least. In fact, we say: "Bring it on."
Leave a Comment