Brag Photo: Entomology Cards Arrive
By
Innovation is one of the key tenents that made Upper Deck the leader in the trading card industry. Upper Deck pressed the envelope like never before when 2009 Goodwin Champions Baseball was released.  The original Goodwin Champions Baseball sets had some really unique elements to them so Upper Deck paid tribute to that with three cutting edge insert sets that collectors found in packs as exchange cards.
First came the "Thoroughbred Hair Cuts" cards featuring actual hair from the mane of championship horses Funny Cide, Smarty Jones and Afleet Alex. (http://upperdeckblog.com/2009/11/upper-deck%E2%80%99s-triple-crown-bid/)
The next cards to be produced and find their way to the market were the "Landmarks" set which included actual salt from the Dead Sea, sand from Omaha Beach, coal from the Titanic and cable from the Golden Gate Bridge.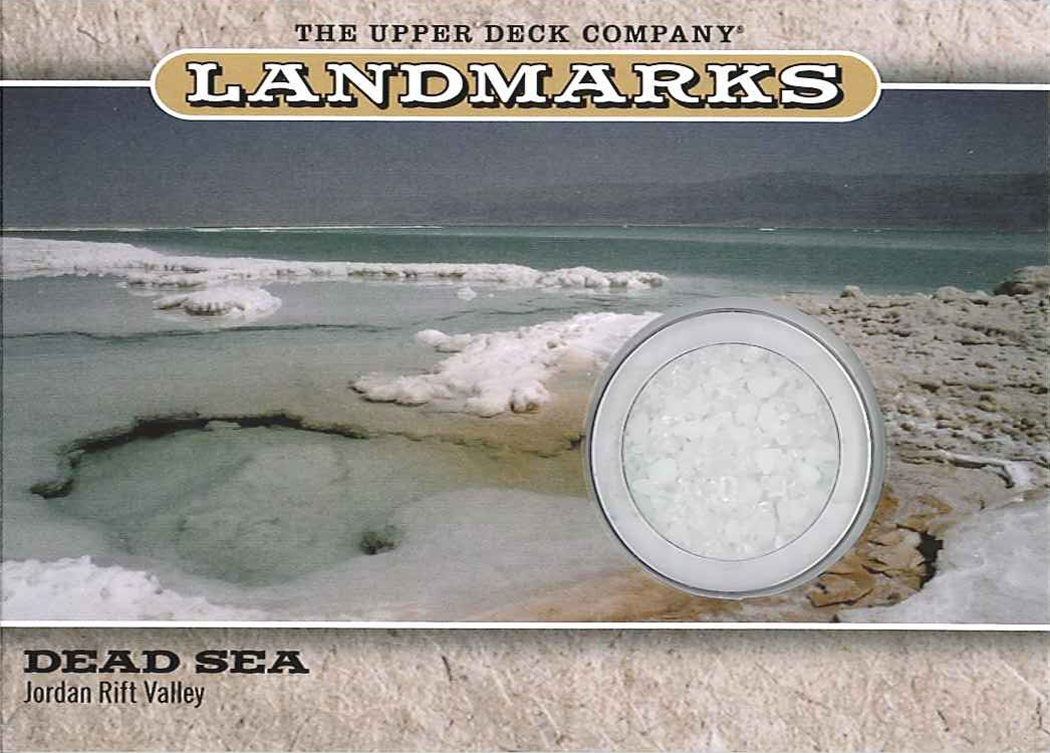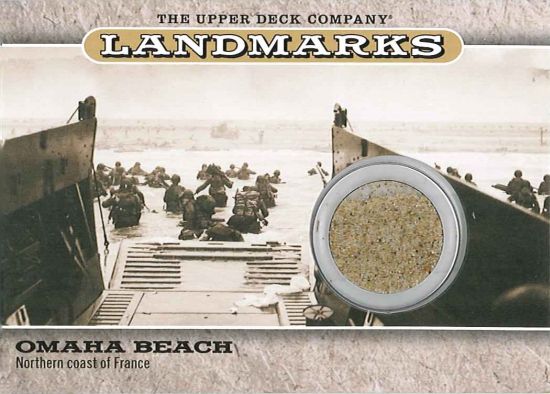 The last insert set has been perhaps the most anticipated of them all, the Goodwin Champions "Entomology" cards.  Many collectors have been calling these the "bug" cards, but most are actually a play of the vintage Goodwin Champions cards that featured butterflies and other subjects.  We thought it would be awesome to be able to bring collectors a real butterfly encased in a trading card along with other strange and unique creatures from around the world.
The cards have taken a long time to produce because each card is basically assembled by hand.  We had to work with a variety of partners on strategies to make these cards happen because quite frankly, nothing like this has been done before.  We finally got in our samples of the cards recently and we were blown away by how great they look.  Pictures do not really do them justice, but we're excited to share them with you.  Here is the first image we are sharing of the Great Walking Leaf.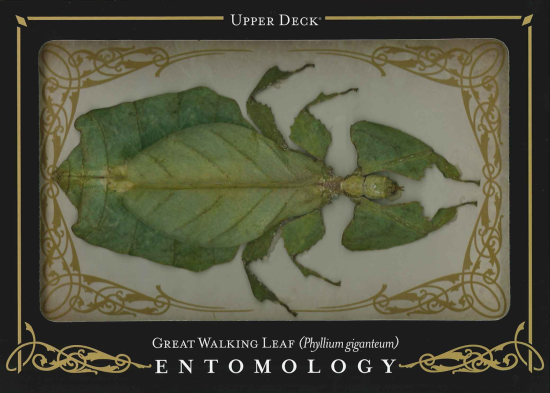 Some are the traditional trading card size, while others (like this one) are oversized to fit the specimen encased in the card.  Special holders were also created to get them to customers as well, which you can see the card placed in here.
On the back of the card is information about the specimen along with where they came from.
And more than anything, the cards are extremely thick, actually able to stand on their own.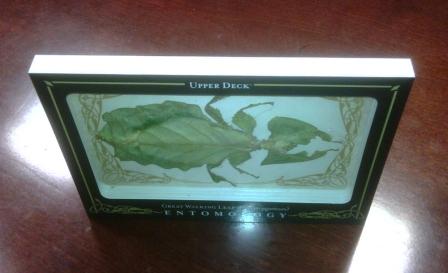 We look forward to sharing more of these cards with collectors throughout the next couple weeks until they all are in house and ready to ship.  Look for more images at Upper Deck's Facebook page next week to see images of the Chinese Lantern Fly, the Cryptic Dead Leaf Mantid, the Spicebush Swallowtail, the Man Faced Beetle and more! (http://www.facebook.com/UpperDeck)  If you were one of the lucky collectors to redeem one of these special cards be excited to own something truly unique, but understand this is a new era of trading cards, don't think you can put these in the spokes of your bike…
Leave a Comment