Archive for October, 2009
After a six year hiatus that felt far too long for fans of the Bronx Bombers, the Yankees are headed back to the World Series, and have an opportunity to win their first World Series since 2000 (again, nine years is far too long of a wait).
Love them or hate them, it's hard to be indifferent towards the New York Yankees. Either you live in New York and/or appreciate their history enough to be a dedicated fan, or your opinions are outside that sphere and you hate them for their high payroll and the success that comes from it. So either way, you're probably going to watch the World Series intently and have an emotional interest in rooting for one side.
There is another aspect of this series that is objectively true, and any baseball fan has to admit (even a diehard Mets fan such as myself): the Philadelphia Phillies are a model organization, and absolutely built their team in a smart and admirable way.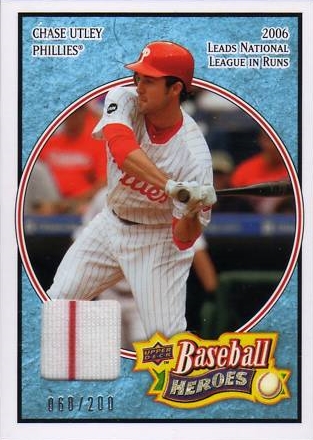 Yes, you've seen plenty of write-ups in the media about how they're tough, gritty, and "play hard for 27 outs". While that is important, I'm even more impressed with how this team has been put together. Ryan Howard, Jimmy Rollins and Chase Utley make up the infield nucleus, and all were drafted and developed by the Phillies (the only team any of these guys have played for). Same goes for Cole Hamels, Ryan Madson and J.A. Happ. Jason Werth and Shane Victorino were "buy low" cases, where the Phillies saw the talent in the player and jumped at the opportunity to obtain him for a very low cost. Even Brad Lidge came over from Houston following some horrible outings, only to be perfect in the 2008 championship season.
Not to say the Yankees don't have some of these elements too. The beloved Bronx four of Jeter, Rivera, Posada and Pettitte came up through the Yankees organization, and have provided a deep sense of continuity with fans over the last decade plus. And the Yankees have done their fair share of development with Robinson Cano, Joba Chamberlain and Phil Hughes, not to mention "buying low" with Nick Swisher.
But you look at this powerhouse team compared to its 2008 counterpart, and what's the major difference? C.C. Sabathia as the workhorse ace, Mark Teixeira as the switch-hitter with power who also plays fantastic defense, and A.J. Burnett as the #2 starter equipped with strikeout capability. Like it or not Yankees supporters, all sports fans look at these three players as the reason for your success this year, and look next at the $423.5 million price tag that came with them. They probably also look left to Alex Rodriguez at third base and his $275 million contract that could get up to $305 million when all is said and done.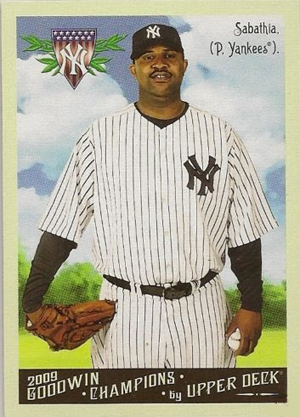 While sports fans will pout and kick dirt about how the Yankees have "bought" themselves into the World Series, you can't fault the organization for doing what makes sense. New York is the media and financial capital of the world, and the Yankees wisely use their vast resources to invest heavily in their talent, and put a premium product on the field every year as a result. Contrast this with say, David Glass, a Wal-Mart executive for well over 30 years and former CEO for the mega retailer who also owns the Kansas City Royals. I don't see him placing strong investments in his team as the Yankees do, and I bet fans from Miami and Minnesota have similar feelings towards their respective ownership groups.
On an intellectual level though, it's hard to look at how the Phillies were put together and not admire what was done there. Jimmy Rollins and Ryan Howard came up through the organization and have MVP trophies on their mantle, and it's only a matter of time until Chase Utley gets one of his own as the best second baseman in the league. They built around that core by obtaining Victorino in a Rule 5 draft, and getting Jason Werth for $850,000 in 2006. Even new staff ace Cliff Lee came over at the deadline only because they had a strong farm system with talent to spare (one that produced last year's ace, Cole Hamels).
In terms of "bought" players, only Raul Ibanez and Pedro Martinez come to mind, two veterans who compete hard, and can still produce. Combine their salaries for this year together, and it's a third of what Alex Rodriguez will be paid. That's not an insult towards the Yankee payroll, but rather an appreciation for the Phillies' ability to get the most out of the 25 spots on their roster with what they have.
If you are a dedicated baseball fan, this is how you want your team to be run. Unless of course if you're the Yankees, and have the luxury of spending more cash than anyone to get the best players available. For fans of the other 28 teams though, (many of whom will be watching on Wednesday wishing it was their team playing on the biggest stage), take a good look at the Phillies and note how you build a winner: draft good players, develop them into great players within your system, use your payroll to retain their services and surround them with productive, established players who are significantly undervalued by the rest of the league.
Either that or, you know, spend $423.5 million.