Brag Photo: John Adams
By
How about another Presidential Hair Cut Signature Card from SP Legendary Cuts?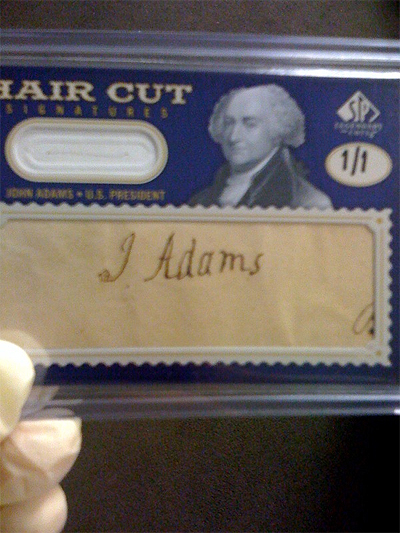 This would be a card featuring a strand of hair and autograph belonging to John Adams: founding father, and second President of the United States. In case you couldn't tell from the upper right hand side of the card, this is a 1-of-1, meaning that only one lucky collector will get to add it to his or her collection.
And yes, I did hold this card in the same vault breaking session as the Richard Nixon card. This place never ceases to amaze me . . . stay tuned to the blog to see other cards in this series!
Leave a Comment